The Concord CROP Walk
Frank Bradshaw Award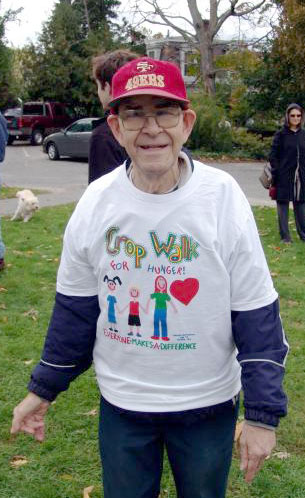 This award is presented annually in honor of Frank Bradshaw. Frank was an inspiration not only to his fellow walkers from Trinity Episcopal Church, but to many others who admired his spirit and loyalty to the cause. He made outstanding contributions to CROP Walk by raising an amount totaling many times over the expected amount raised each year by other individual walkers. The extraordinary results of his fundraising efforts were due to his wide personal connections, particularly in his neighborhood and in the Trinity Episcopal Church community.
2017 Recipient - John Pepi, Deacon, Saint Bridget Parish in Maynard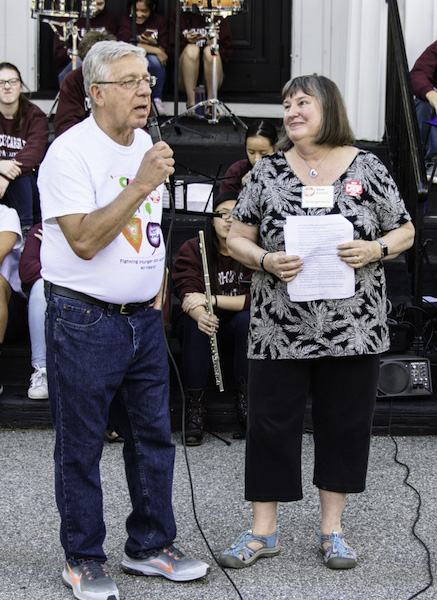 I am pleased to accept the Frank Bradshaw award this year in behalf of all those who walk. I started walking in the Concord Crop Walk 11 years ago at the invitation of Carl Miller and inspiration of Pastor Bert Marshall from Church World Services, and took along a few high school students. As an ordained deacon at Saint Bridget parish in Maynard, I found this to be a wonderful opportunity for our youth to serve God's poor. I was so impressed that this was a faith based organization that feeds the poor and provides projects and funds to help the needy both across the world and in our local communities. It is what God calls us to do. We opened up the walk to all of our grade 9 and 10 religious education students in recent years, and are proud of all of them who have raised almost $15,000 through the years to bring comfort to those whom we serve. They not only enjoy the fun and friendship (and cookies and cider!) at the walk (even when it snows!), but truly know that they can make a difference in the lives of others. It is they, and all who walk, who bring about the healing power of the Lord, and to whom all of us are indebted.
Past Recipients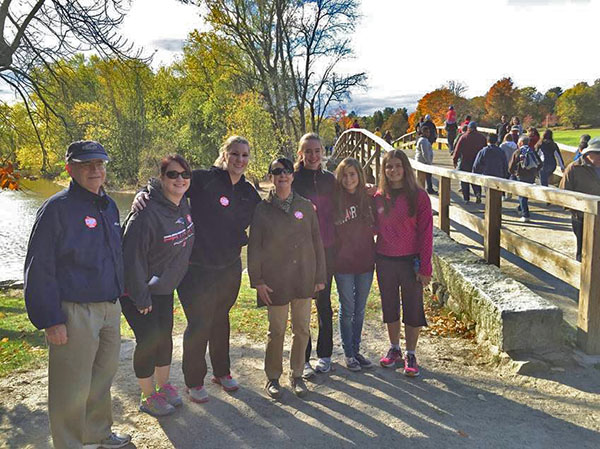 2016 - Claire & Don Moir (Don on left, Claire in middle)
Pilgrim Congregational Church, Lexington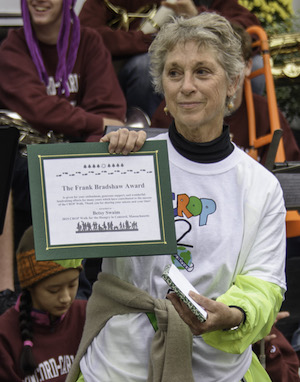 2015 - Betsy Swaim
Trinitarian Congregational Church, Concord

2014 - Barbara Weiblen
St. John Evangelical Lutheran Church, Sudbury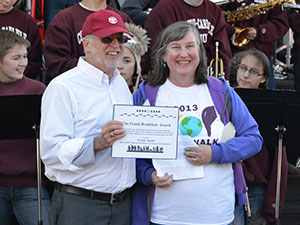 2013 - Frank Austin
Church of the Good Shepherd, Acton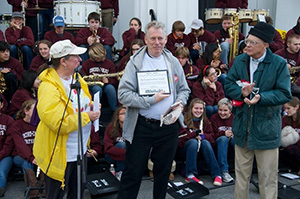 2011 - Fred White
Union Congregational Church, Maynard
2010 - Ruth and Mike Gural
First Church of Christ, Bedford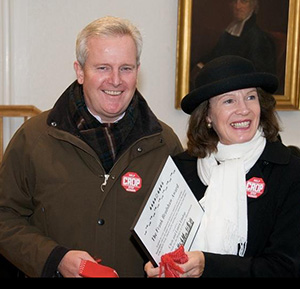 2009 - Laura and Chris Lindhop
Trinitarian Congregational Church, Concord