The Concord CROP Walk
Frank Bradshaw Award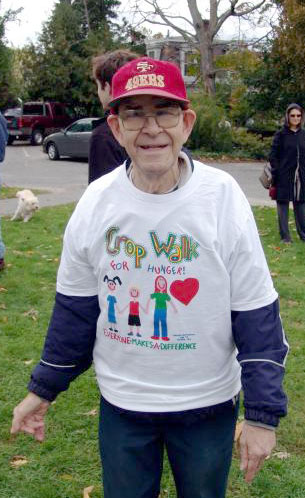 This award is presented annually in honor of Frank Bradshaw. Frank was an inspiration not only to his fellow walkers from Trinity Episcopal Church, but to many others who admired his spirit and loyalty to the cause. He made outstanding contributions to CROP Walk by raising an amount totaling many times over the expected amount raised each year by other individual walkers. The extraordinary results of his fundraising efforts were due to his wide personal connections, particularly in his neighborhood and in the Trinity Episcopal Church community.
2019 Recipient - Polly Vanasse
Polly is walking in her 24th Crop Walk this year. She has recently retired from teaching at Nashoba Brooks School, where for more than a decade she organized her students to design and enter banners in our banner contest, and participate in the walk. Polly served on the Crop Walk Board for 12 years, and she continues to help the 7th and 8th grade SEEKERS class at Trinity Congregational Church design their banner each year. We thank Polly for her many years of service to the Crop Walk, and look forward to her continued involvement.
Past Recipients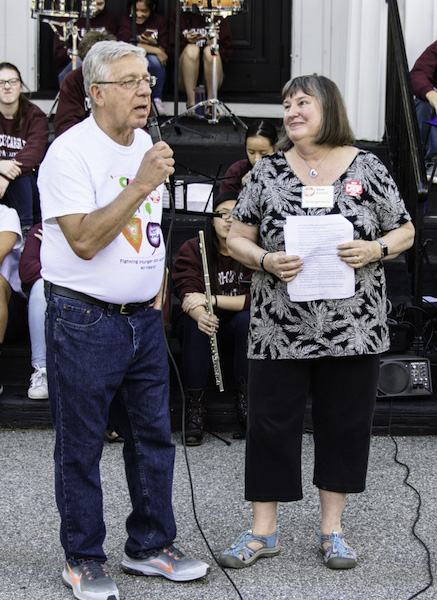 2017 - John Pepi
Deacon, Saint Bridget Parish in Maynard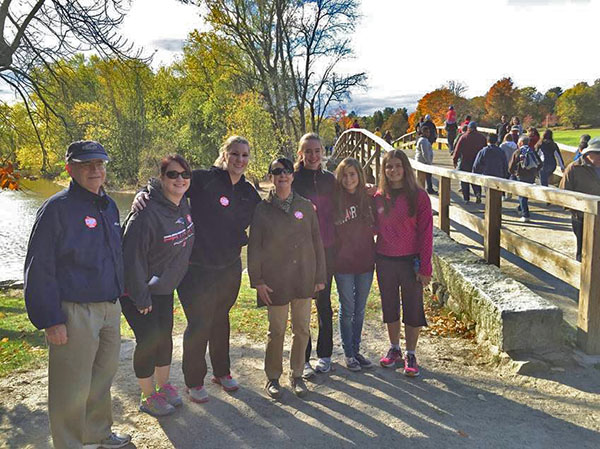 2016 - Claire & Don Moir (Don on left, Claire in middle)
Pilgrim Congregational Church, Lexington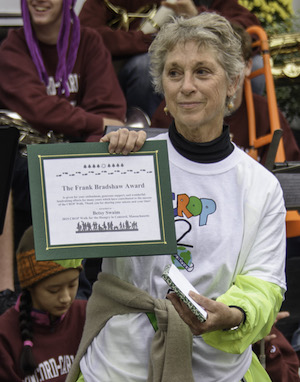 2015 - Betsy Swaim
Trinitarian Congregational Church, Concord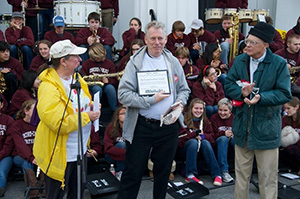 2011 - Fred White
Union Congregational Church, Maynard
2010 - Ruth and Mike Gural
First Church of Christ, Bedford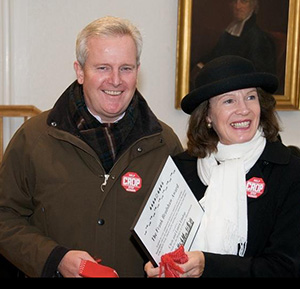 2009 - Laura and Chris Lindhop
Trinitarian Congregational Church, Concord